 Perfilset is dedicated to the assembly of metallic solutions oriented towards the construction and rehabilitation of industrial, commercial and residential buildings.
Assembly of Ventilated facades
in aluminium composite panel.
Composite panel application in façades: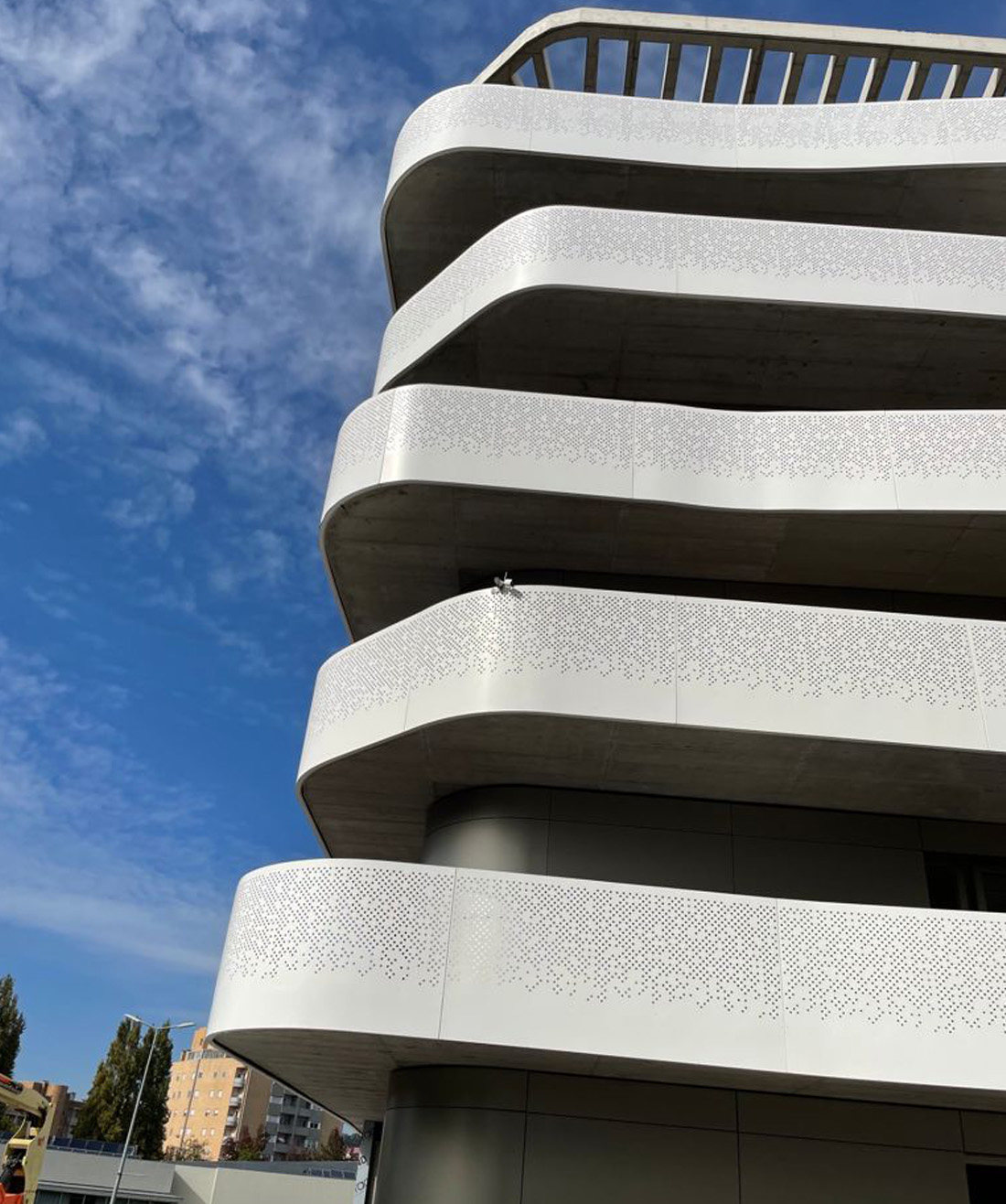 Exquisite flats that stand out from the neighbourhood because of the personality of their curves, with 2,700m2 of composite applied to the balconies.
A space designed to serve musical activity: with rooms dedicated to music teaching, an instrument shop and music software development offices.
Aluminium composite panel is a versatile material. In addition to its state-of-the-art technical quality, its visual appearance also brings freshness and novelty.